CPVLab Pro is a premium tracking software. It can be used to track and optimize your ad campaigns. CPV Lab Pro is a self-hosted tracking software. Which mean you'll need a domain name and a hosting account to use it. It's also a paid software. Meaning you need a buy it from developers. You can use this service to hire a freelancer to install CPV Lab Pro tracker on your shared hosting account, VPS, AWS EC2 instance or Google Cloud VM instance.
CPV Lab Pro Installation Service
This service can be used to get CPV Lab Pro installed on your shared hosting account, VPS, AWS EC2 instance or GCP VM instance. Although our service will install CPV Lab on your shared hosting account, we discourage using shared hosting for CPV Lab due to poor performance and reliability.
I'll be following official installation guidelines and building your VPS, AWS or Google Cloud server according to CPVLab Pro requirements.
CPV Lab Pro is a paid software. You need to purchase a license key from official website. This service does not come with a CPV Lab Pro license.
We'll install CPVLab Pro on your Shared Hosting account for basic price displayed above. The basic price also includes creating CPV Lab Pro cronjobs. SSL for CPVLab Pro on shared hosting however depend on your shared hosting provider and whether they offer free SSL certificates. If they offer free SSL, We'll configure CPVLab Pro for SSL. Also Please note that CPVLab Pro require ionCube loaders installed on the server. You should check with your shared hosting provider if ionCube loaders are available for your account before placing an order. ionCube loaders 10 or above is required with CPVLab Pro v4.
If you want us to install CPVLab Pro on an Unmanaged VPS like DigitalOcean, Vultr or AWS EC you need to select appropriate option from the Hosting Platform drop-down above.
The Perfect Server Setup
Only for Unmanaged VPS, Amazon EC2 and Google Cloud Platform VM Customers
Virtualmin Panel
Nginx Web Server
PHP v7.0
MariaDB Server
Our Virtualmin and Nginx configuration is the foundation to a super-fast CPVLab Pro installation. I guarantee you will beat any CPVLab Pro instance hosted on an Apache web-server in terms of speed with this configuration. I will be building your server with the latest compatible versions of above software.
Virtualmin has similar functionality as cPanel. It's feature rich and fully capable of managing a CPV Lab Pro clickserver. And most importantly it has a free version that is more than enough for most users.
You can opt for initial server tuning using Server Optimization Extra. Your server comes with some default settings that works out of the box. But these needs to be fine tuned for optimal performance.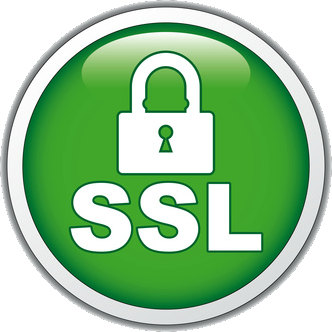 Free SSL Configuration
We'll generate free SSL certificates for your CPV Lab Pro domain. We'll also configure CPV Lab and Virtualmin to use generated SSL certificates.
Free Firewall Configuration
You'll get basic firewall configuration for free. We'll configure Uncomplicated Firewall (UFW) on your VPS or EC2 instance to guard all non essential ports.
CPV Lab Migration
This addon is useful if you already have CPV Lab Pro hosted elsewhere and want it migrated to a new server. We'll safely migrate your CPV Lab Pro to the new host keeping all your clicks and old campaign data. Changing your CPV Lab Pro domain during the migration is also supported.
Server Optimization
Adding this addon to your order will make sure you get the best performance out of your VPS. We'll adjust and tune default configuration for Nginx, PHP and MySQL. We'll also change some values on the OS level which is essential for CPV Lab Pro performance.