Sendy is a self-hosted email marketing software. It allows you to send bulk emails and newsletters to your lists for a very cheap price. Sendy use Amazon SES for sending emails. You can use this service to hire a freelancer to install Sendy on your shared hosting account, VPS or Amazon EC2 instance.
Sendy Installation Service
It doesn't matter if you want Sendy installed on your shared hosting account or if you want to build an optimized web server on AWS EC2 or on a VPS. You can use this server to get it done. Although we don't recommend installing Sendy on shared hosting due to performance issues, it's a good option to get familiar with the application.
I'll be following officially installation guidelines and building your VPS, AWS or Google Cloud server according to Sendy requirements.
Sendy is a paid software. You need to purchase a license key from official Sendy website. This service does not come with a Sendy license.
We'll install Sendy on your Shared Hosting account, verify your domain with Amazon SES and connect Sendy to AWS SES for basic price displayed above. The basic price also includes creating Sendy cron jobs. SSL for Sendy on shared hosting however depend on your shared hosting provider and whether they offer free SSL certificates. If they offer free SSL, We'll configure Sendy for SSL.
If you want us to install Sendy on an Unmanaged VPS like DigitalOcean, Vultr or AWS EC you need to select appropriate option from the Hosting Platform drop-down above.
The Perfect Server Setup
Only for Unmanaged VPS, Amazon EC2 and Google Cloud Platform VM Customers
Virtualmin Panel
Nginx Web Server
PHP v7.0
MariaDB Server
Our Virtualmin and Nginx configuration is the foundation to a super-fast Sendy installation. I guarantee you will beat any Sendy instance hosted on an Apache web-server in terms of speed with this configuration. I will be building your server with the latest compatible versions of above software.
Virtualmin has similar functionality as cPanel. It's feature rich and fully capable of managing a Sendy email server. Most importantly it has a free version that is more than enough for most users.
You can opt for initial server tuning using Server Optimization Extra. Your server comes with some default settings that works out of the box. But these needs to be fine tuned for optimal performance.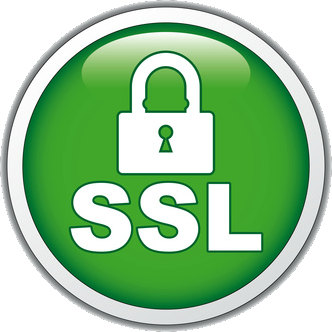 Free SSL Configuration
We'll generate free SSL certificates for your Sendy domain. We'll also configure Sendy and Virtualmin to use generated SSL certificates.
Free Firewall Configuration
You'll get basic firewall configuration for free. We'll configure Uncomplicated Firewall (UFW) on your VPS or EC2 instance to guard all non essential ports.
Sendy Migration
This addon is useful if you already have Sendy hosted elsewhere and want it migrated to a new server. We'll safely migrate your Sendy to the new host keeping all your lists and old campaign data. Changing your Sendy domain during the migration is also supported.
phpMyAdmin Installation
phpMyAdmin is a free administration tool for MySQL and MariaDB. This paid addon installs phpMyAdmin on a new sub-domain of your server. Once setup, phpMyAdmin gives you full control over the MariaDB server with a nice graphical user interface.
Drag&Drop Email Builder
Get Email Builder is a DRAG'N'DROP self-hosted extension for Sendy. It's an easy to use email builder that comes with great features. Add this addon you your order if you would like to get Email Builder installed and intargrated you your Sendy.
Server Optimization
Adding this addon to your order will make sure you get the best performance out of your VPS. We'll adjust and tune default configuration for Nginx, PHP and MySQL. We'll also change some values on the OS level which is essential for Sendy.