Nothing adds more professional touch to communication across your contacts than having name@example.com as your email address. Best way to get a professional email address like that is by setting up your own mail server. You can use this service to hire a freelancer to setup mail server for you.

If you're using (or used) one of my other services to configure your VPS, you'll get mail server setup for free. But emails will probably land on your customer's spam folder. This is due to low sender score. You can use this service to get that fixed. Do not select a hosting platform in that case.
Looking for a Freelancer to Setup Mail Server?
You're at the right place. This service offers configuration of fully featured email server for your personal and business use. You'll be able to create unlimited email addresses for you, your family, your colleagues and your employees. Everyone can access their mailboxes via webmail at mail.example.com and via email clients like outlook or Thunderbird.

My fee to setup mail server
This service isn't available to shared hosting customers. The base price displayed above is for customers who already have mail server installed on a VPS using one of my services or 3rd party service, and having trouble with emails being filtered as spam.
You need to select other appropriate option under hosting platform if you want to setup a standalone mail server and don't have a mail server installed.

What will you get?

You'll get 10/10 sender score for your mail server with mail-tester.com. That's a guarantee.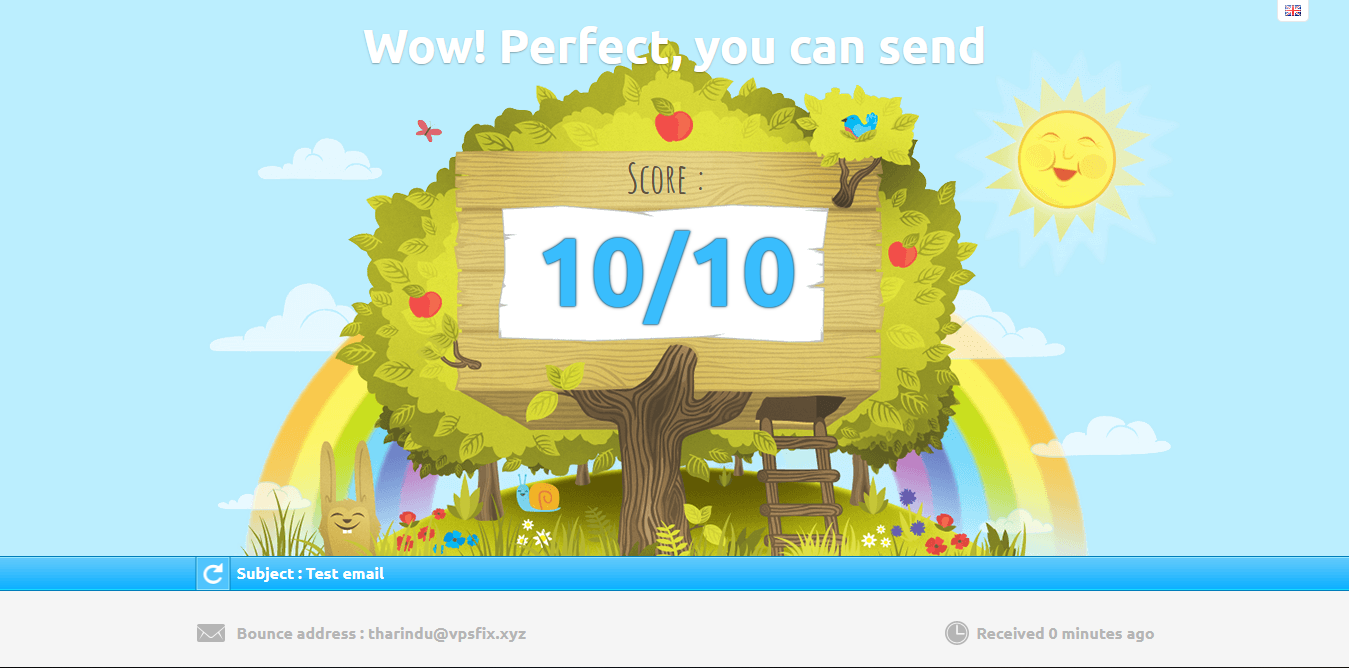 Having a 10/10 sender score gives you the best possible chance of reaching the receiver's inbox. It indicates that mail server is properly configured with all DNS records and security measures.

To achieve that, I will install and configure,

Postfix and Dovecot for processing emails.
UFW and Fail2Ban for securing mail server.
rDNS, DKIM, SPF and DMARC DNS records for maximum sender score.
Roundcube for webmail access.
Mail Client Autoconfiguration for easy access from desktop and mobile email clients.
SpamAssassin and ClamAV for spam and virus filtering.
The result of above configurations is a secure and fully featured mail server for your personal and business use. This however is not suitable for marketing use. It is not recommended use this mail server setup for sending newsletters.
Other Extras
Email Migration
This paid extra is useful to migrate your emails from old mailbox to the new one. If you already have a mailbox somewhere else that you would like to migrate to the new mailbox that comes with this service, adding this extra to your order will take care of that.
I'll copy all your existing emails to the new server so you wont lose your important emails due to migrating mailboxes.
So what are you waiting for? Hire the best freelancer to setup mail server for you!!

Feel free to ask questions about this service on support forum.